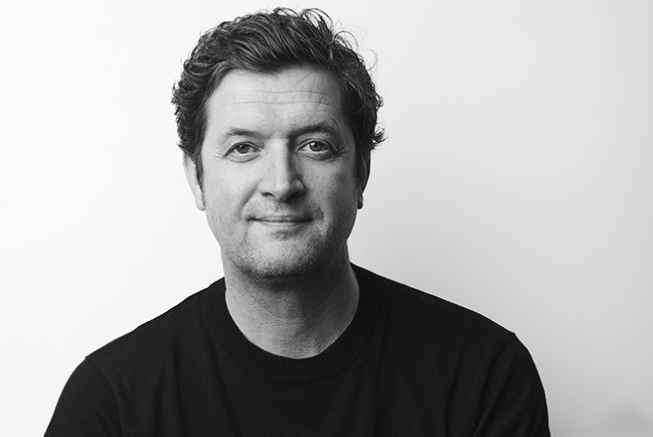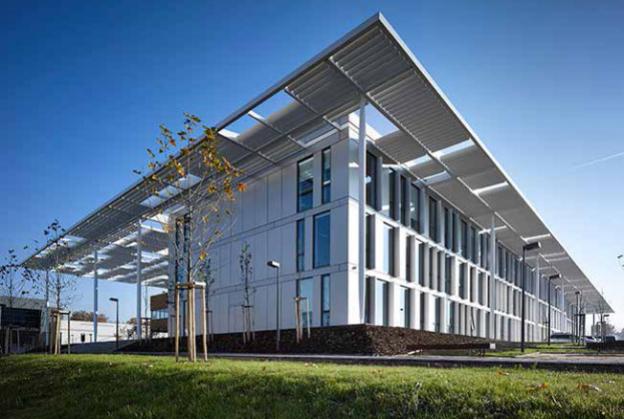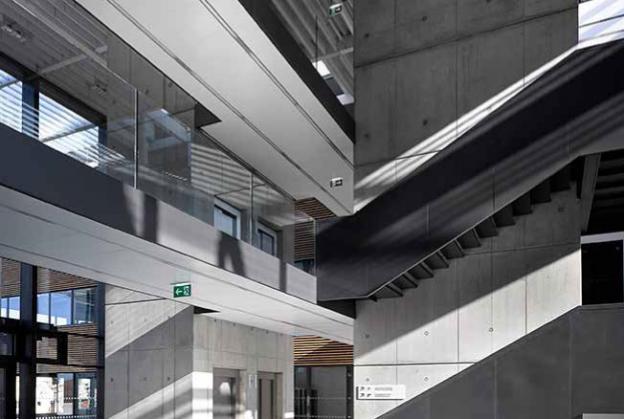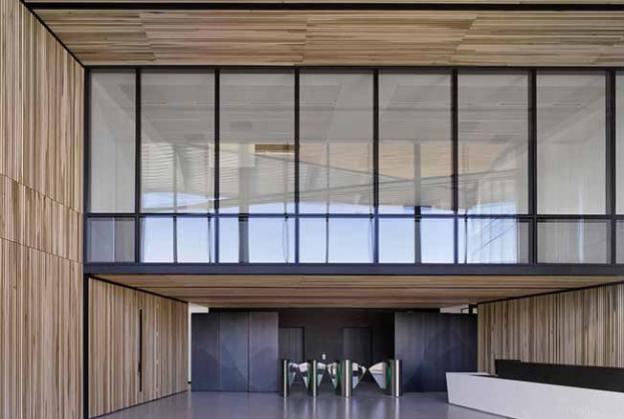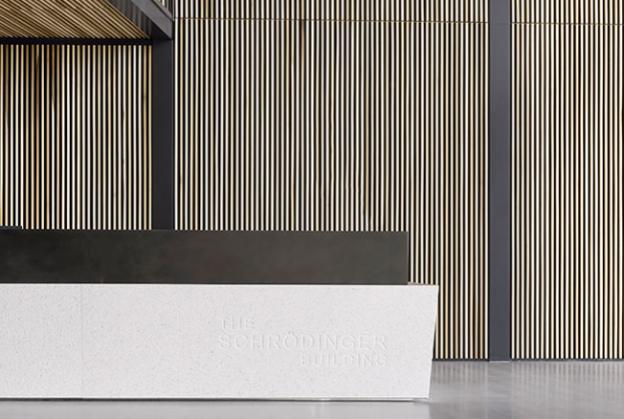 IAN BOGLE – FOUNDER, BOGLE ARCHITECTS
Introducing Ian Bogle, the brains behind Bogle Architects. From the instant he spoke his first word (literally) he seemed destined to be an architect.
Read on to find out what that word was... Along the way, he had the privilege of working at Foster + Partners, with the 'Gherkin' among his high-profile projects. He tells us what it was like to be part of that team, and explains the path that eventually led him to found his own practice in 2012.
Bogle Architects now has studios in London, Prague and Hong Kong, and has designed a number of landmark research facilities around the world. In this interview, we get an exciting scoop on the very latest one. Ian first signed up to TenderStream (formerly WAN Business Information) back in 2010, and within a year his then practice, BFLS, had netted a major win thanks to a timely Tender Alert. Here's what happened…
When you originally saw the tender for the £251m Extreme Light Infrastructure Beamlines laser testing facility in Prague, you said you knew immediately that Bogle Architects was going to win the contract. What made you so certain?
At the time, we had recently finished a Science Park project in the UK but had also been working on projects in Prague for over two years. With that combination I knew we had a good chance of winning. But yes, I did at the time say out loud in the studio 'we're going to win this one' and the guys responded by doing a fantastic job on the competition.
And, if it weren't for seeing that Tender Alert, do you think you might have missed out on the opportunity?
Most likely yes, as we had only just established the studio in Prague, so were relatively new to the market, unlike now.
What, for you personally, were some of the highlights of working on that project?
I received the winning news while having a bath in the Hotel Josef looking at Prague Castle! There were many project highlights, from watching the huge basement being built to seeing the finesse of the balustrades in the atrium being delivered just as we'd designed them. It really is a fantastic project and our team did a brilliant job. The client must have been happy as we have also designed another laboratory building for them on a second site in Prague.
We've also won several design awards for ELI, including the MIPIM award in 2017, which is great for all involved with the project.
Since then, your practice has gone on to work successfully on other high-profile research facility projects, one being the Schrödinger Building in the Oxford Science Park in the UK. What were some of the specific challenges in working on a research facility like this? (And we have to ask – did you see the cat?)
All projects pose different design challenges but that's what we really enjoy as designers. The trick on the Schrödinger building was to deliver quality, flexible floorspace on a budget that could support the rents paid by research companies. It's a multi-tenanted building and the companies are all very happy with the building.
I don't think anybody has seen the cat, but we did allude to Schrödinger's wave formula in the designs for the internal atrium entrance.
Moving on to breaking news, can you now reveal to us a little about an exciting project that has only just 'gone public' – Mephared's medical pharmaceutical faculty?
Yes, we are delighted to have won the tender for the Mephared project, in the Czech Republic, as it is super complicated and fits very well with our diverse portfolio of projects. At almost 700,000 sqft it's a dual-faculty medical & pharmaceutical and education facility, with 15 separate departments each containing a combination of labs, specialised classrooms, and offices. It also has six auditoria ranging from 150 to 350 seats, arranged around atria and gardens, continuing our theme of greening our buildings.
Being an education building we are also exploring some interesting technologies from a sustainable perspective, which we can hopefully talk about later down the line. When finished, the facility will house over 2,500 students and 700 employees so, as you can imagine, the challenge has been to keep the design simple and coherent for those who will use the facility.
What's next in the pipeline for Bogle Architects?
We have just won the British Expertise International Architecture and Design Award, which is a great accolade to receive given the quality of the previous winners.
On the boards, we are working on designs for a 2000-pupil school in Dubai, another one in Hanoi, a large residential scheme on the banks of the Danube in Bratislava, a private Spa in Croatia, a residential scheme in Bogota and a leisure-lead resort in central Europe. Closer to home, we've just picked up a scheme in Brighton, submitted a planning application for a tall residential building on The Old Kent Road in London, and another two projects are due to go in for planning in Watford and Balham in the coming months.
We've started on site with another laboratory project at the Oxford Science Park, our mixed-use student accommodation lead scheme in Porto is coming out of the ground now, and we have three projects on site in Prague.
You started your career at the top, joining Foster + Partners in 1995 – just two years after you qualified as an architect. How was your experience of working there, and what were some of the most important lessons you took away from it?
Fosters is a fantastic place to learn everything about being a design architect. Probably the career highlight for me was working on the Gherkin with a hugely talented team. In fact, as we've grown, one of those talents, Paul Leadbeatter, has recently joined us in the London studio as our technical director.
The most important lesson from those days was to have the conviction, belief and confidence in your design decisions.
After Foster + Partners, and a spell working for Hamiltons Architects, you co-founded succession practice, Bogle Flanagan Lawrence Silver in 2010. In 2012, you founded Bogle Architects. What made you go solo?
As Hamiltons we were eight directors, but by the end of the recession, as BFLS, we were only three directors. I guess circumstance and opportunity made me make the leap into the unknown.
You've been quoted as saying that, as a practice, you are never scared to ask 'what may appear to be a stupid question'. Can you give an example of where this refreshingly candid approach has worked well in your favour?
Acronyms! I've sat in many meetings where people talk in acronyms and I'll be the first one to put my hand up and ask what exactly they mean. You often see others in the room sighing in relief as they too are enlightened but were just too scared to ask!
On a more serious note though, making sure that everyone understands the consequences of certain decisions is important in delivering successful projects.
Bogle Architects has offices in London, Prague, and Hong Kong. In what ways does each studio have its own unique vibe, what's it like to work there, and why those particular locations?
There is a common culture across the studios as we are one team – just in different locations – however I'm told the coffee is better in the Prague studio! The breadth of the practice's expertise allows these 'hubs' to respond well to the range of challenges posed by current projects.
I also have my eye on New York…
Was the first word you ever uttered as a child really 'hammer'? Do you think you were born into the profession, and how did that manifest itself when you were young?
You hit the nail on the head - apparently it was yes. Once I realised I was never going to be a footballer, pilot or rock star, I guess I was always going to be an architect. On a school trip to London, when I was 15, I went to the Fosters and Rogers exhibition at the Royal Academy – that cemented it for me.
I later found out that I could also study architecture at art school - which was pretty cool when only 17 years old.
And finally, what might we find you doing in what is doubtless your pretty elusive 'downtime'?
Looking out of an aeroplane window…thinking.